The auction "An exceptional season of watches", organized by Christie's in Hong Kong, presented an exclusive selection of 147 pieces from the best watch brands chosen for their condition, rarity and quality. The total sale, including fees, was $15,526,674, representing 81% of the lots presented.
BEST RESULTS
Lot 2340 :Patek Philippe Ref.1436. An important and unique 18k gold split-second chronograph wristwatch sold by Gübelin. Sold for $711,832 USD.
Lot 2264 :Rolex Ref: 6036. A rare stainless steel triple calendar chronograph wristwatch. Sold for $513,282 USD.
BEST PERFORMANCES
Lot 2282 :BREGUET, 1948. A very rare stainless steel single button chronograph wristwatch. 733% variation between the low estimate and the final result ($258,848 USD).

Lot 2223: IWC, 1995. a rare and very complicated 18k white gold and baguette-cut diamond limited edition minute repeater wristwatch with perpetual calendar, split-seconds chronograph, tourbillon, moon phases and bracelet. 713% change from low estimate to final result ($420,628 USD).
Lot 2213 : Breguet, 2000. A platinum tourbillon wristwatch with power reserve and 24-hour retrograde indication. 473% variation between the low estimate and the final result ($88,979 USD).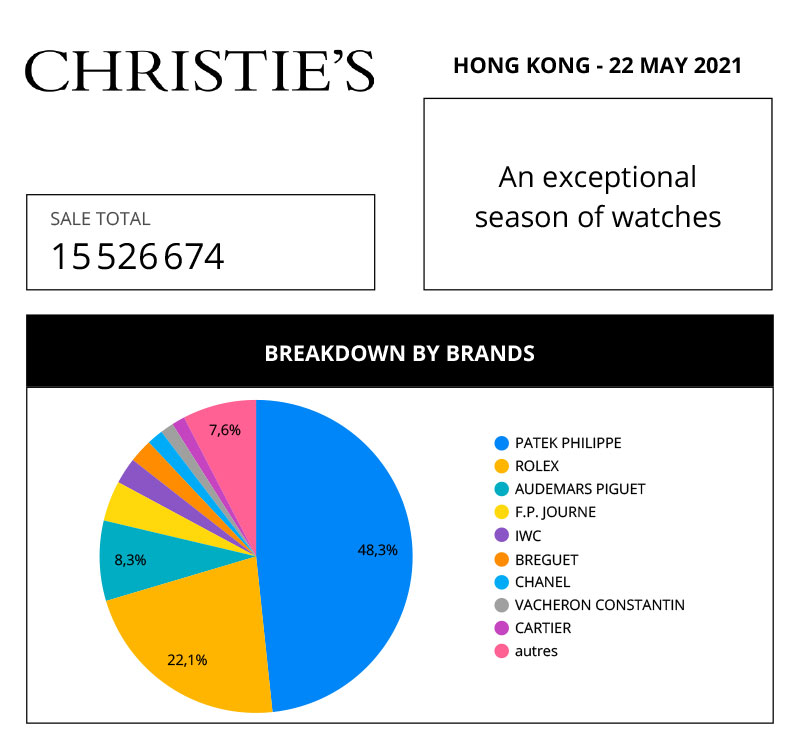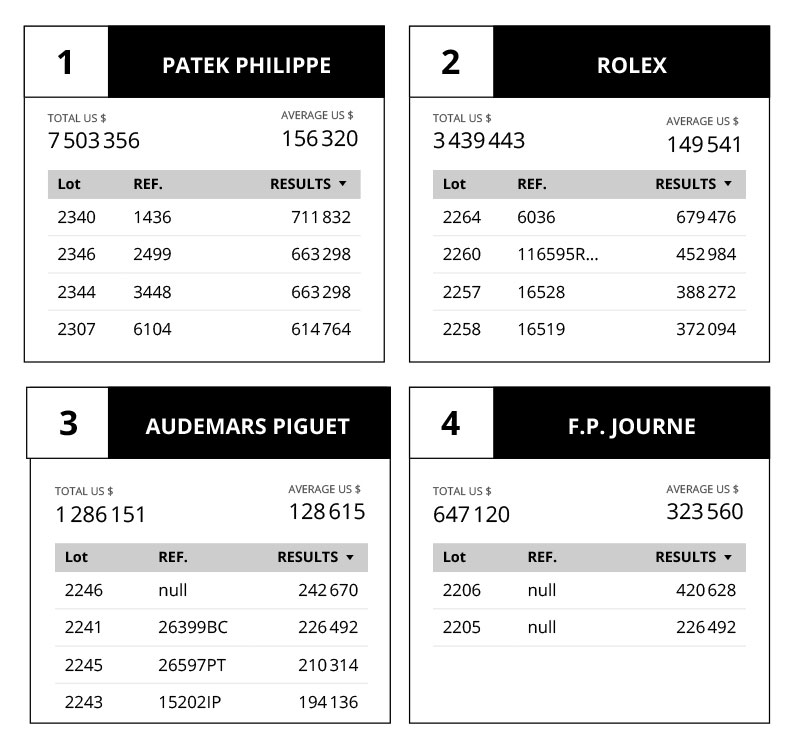 BREAKDOWN BY BRANDS
Patek Philippe
Patek Philippe was the highest-priced brand in the sale, with two watches priced at more than $663,298, and achieved the highest figure in the sale ($7,503,356). Average per lot $156,320 USD.
Rolex
Achieving the second highest price of the sale, with a watch selling for $679,476 USD, it had the second highest total of $3,439,443 USD. Average per lot $149,541 USD.
Audemars Piguet
With a watch that fetched $242,670 USD, it is the third highest performing brand in this sale. Average per lot $128,615 USD.
These three brands accounted for total proceeds of $12,228,950 USD, or over 79% of the total sale.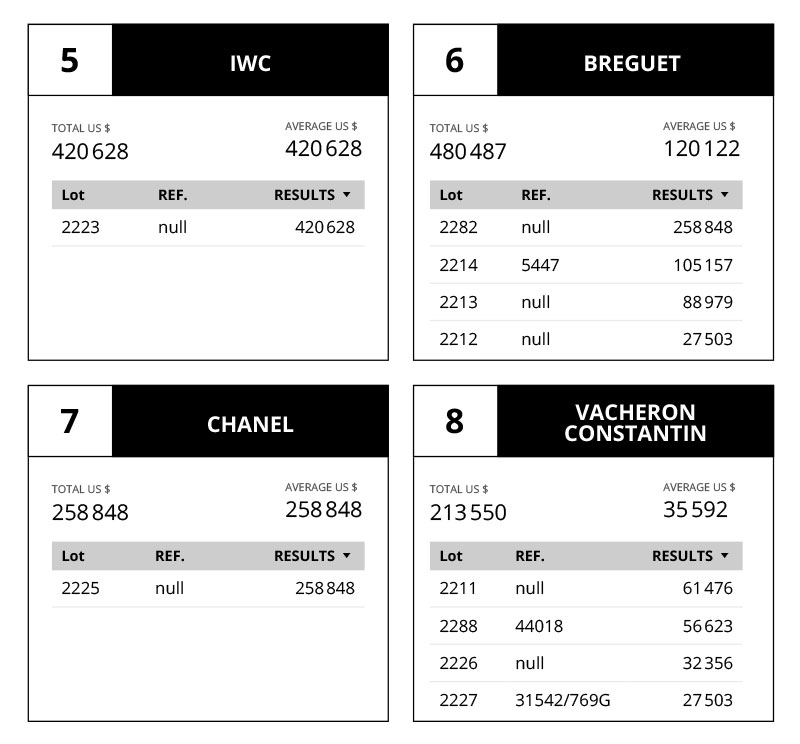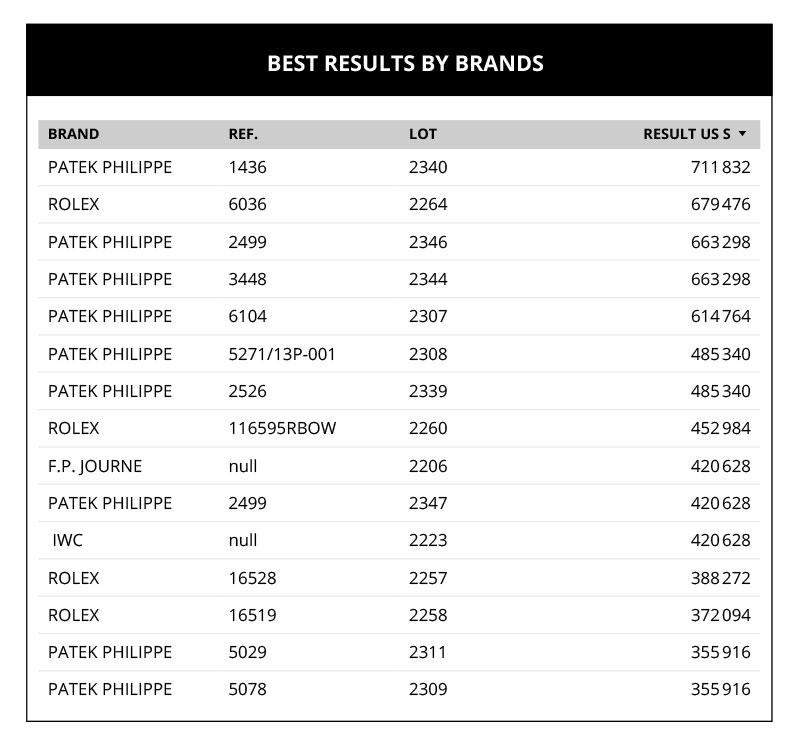 AVERAGE PRICE PER LOT
Given the number of lots, 147 in total, including 28 unsold lots, the average price per lot was $130,476.
CONCLUSION
This sale once again demonstrated the dynamism of the auction market, with the following brands in the top three: Patek Philippe, Rolex and Audemars Piguet.