The collector index
FOCUS PATEK PHILIPPE NAUTILUS REF. 3700, by Philip Van Dedem & Geoffroy Ader
Each month we will focus on a brand and model, based upon detailed analysis from www.thecollectorsindex.com. This month we will concentrate our analysis on ref. 3700 Nautilus by Patek Philippe, which confirms the upwards collecting trend.
This detailed study illustrates perfectly performances at auction all these recent years on this specific reference, showing various specific indications and reinforcing results to come for all next Nautilus sections celebrating its 40th anniversary at Christie's.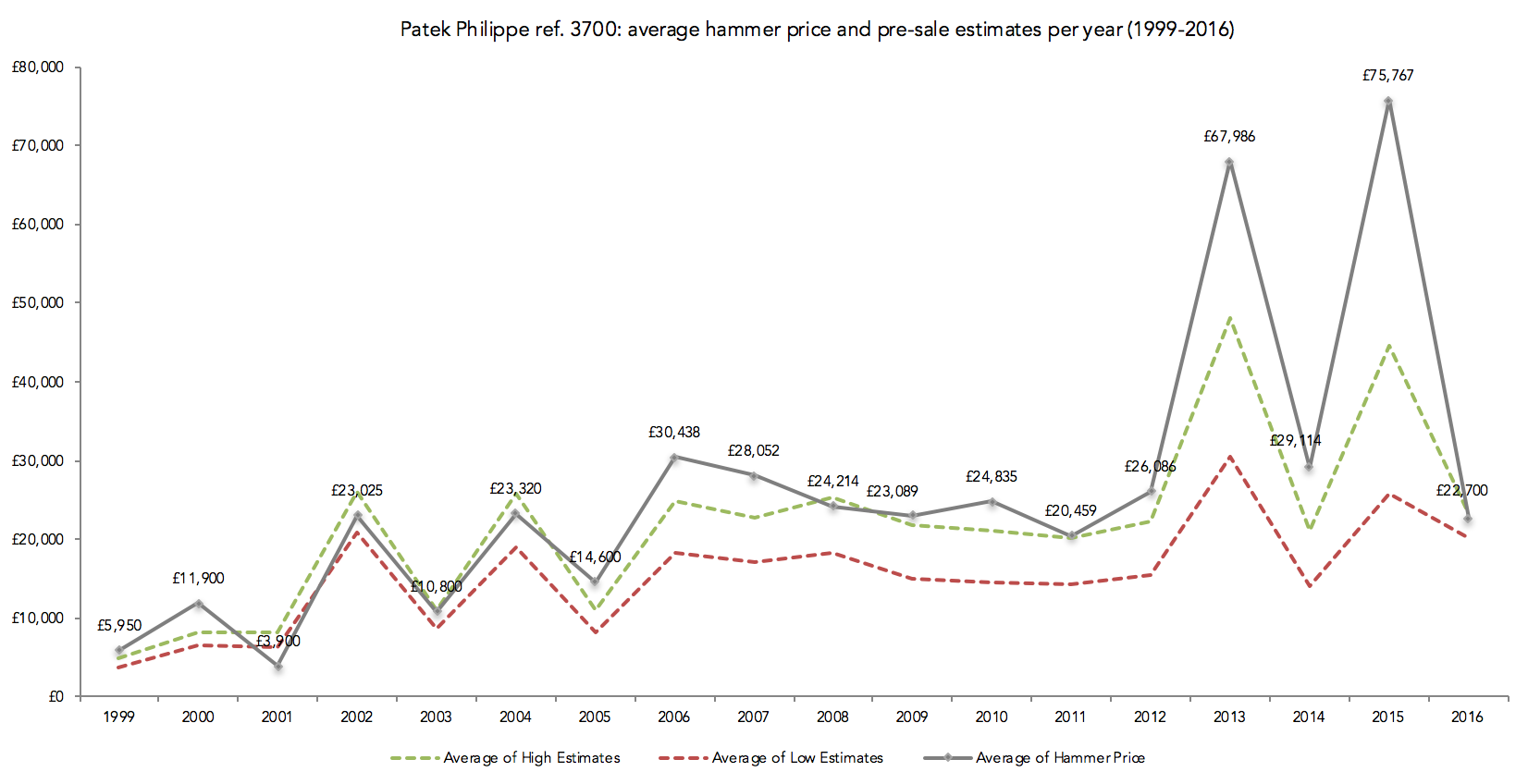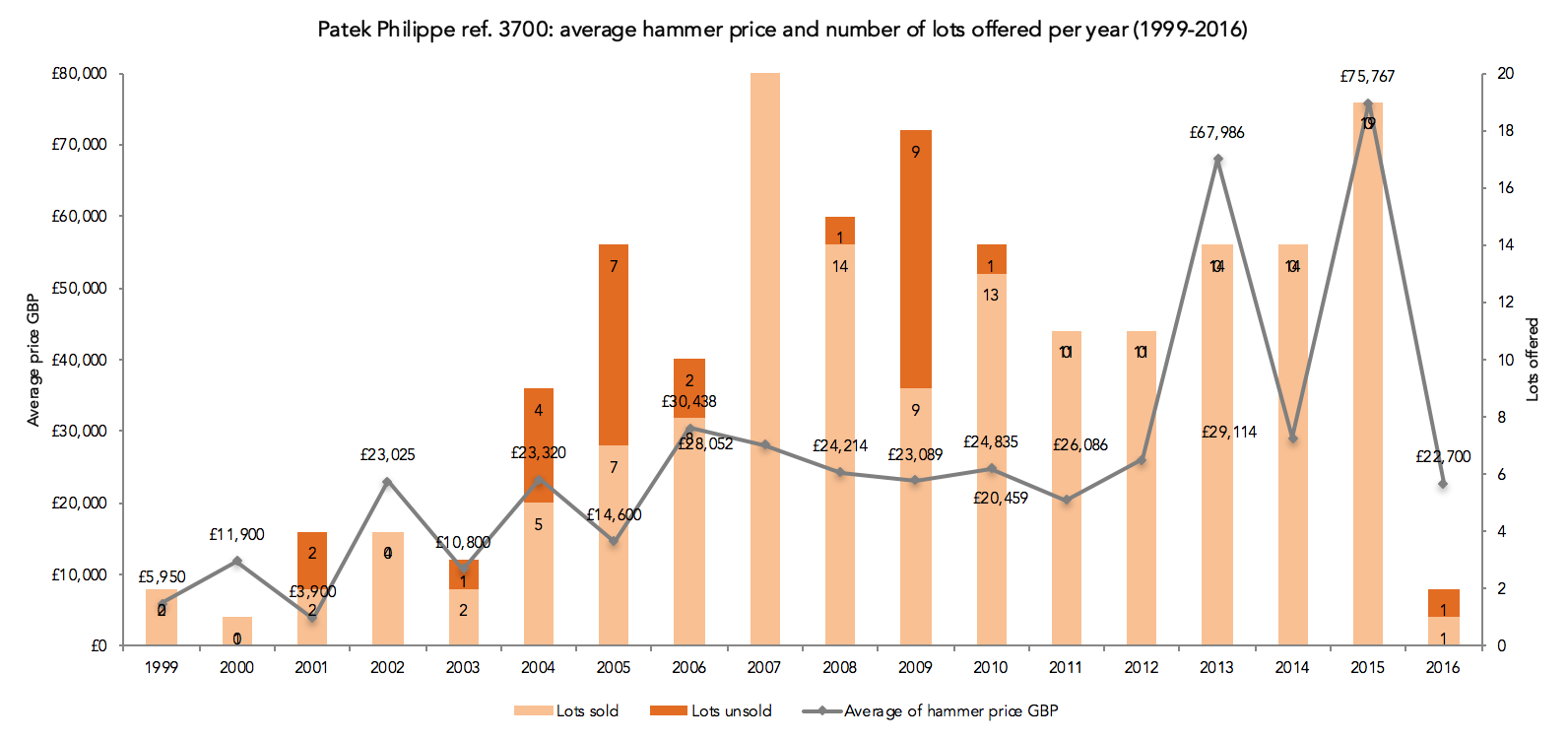 This study demonstrates that the Nautilus market had a steady progression over the years, all results achieved at auctions were more or less close to high estimates with average price reaching its peak in 2015. Steel is widely present in all auction results which represents the major market share, this really reinforces the dynamics on sports models made by Patek Philippe through collectors community.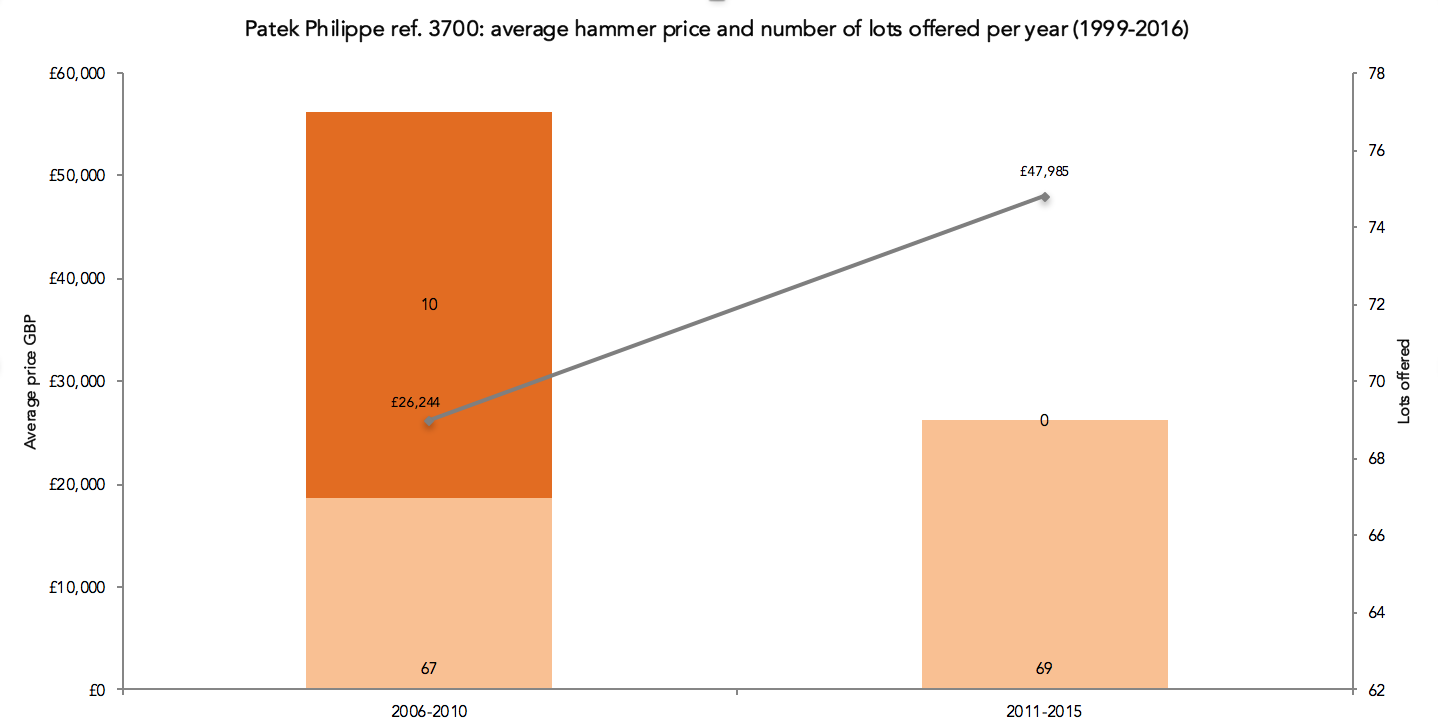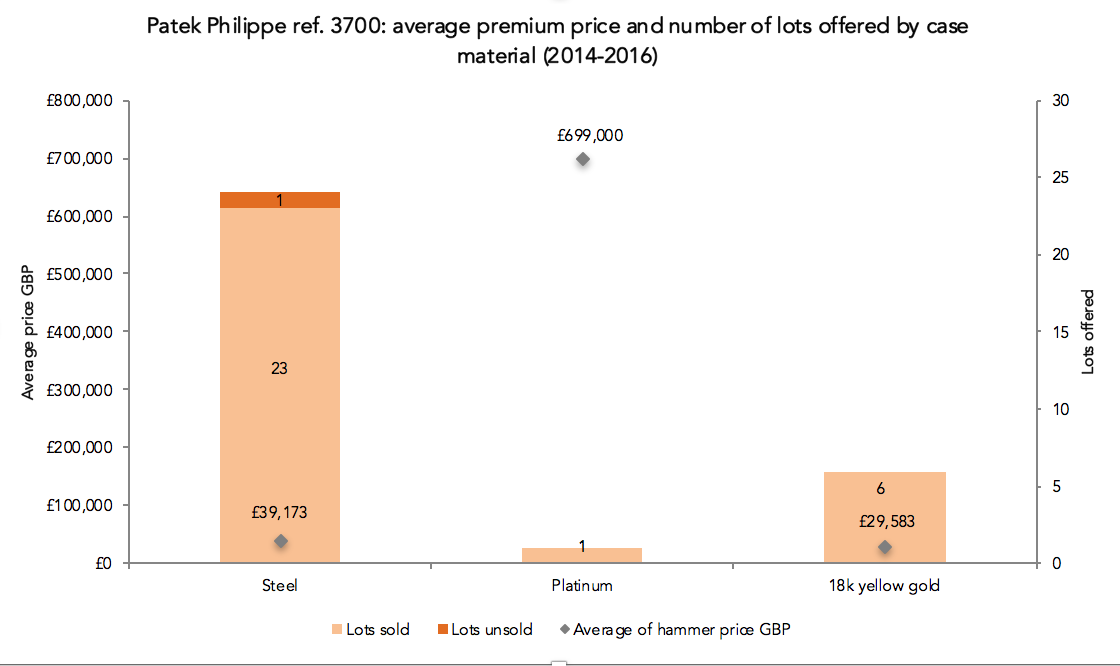 Results are interesting but more than anything else illustrates perfectly the market trend towards sports watches, Patek Philippe therefore with the Nautilus manages to put itself as a rival towards Rolex on the level of sports watches, with a model attracting more and more collectors. All these indicators also confirm dynamics of vintage sports watches for a new generation of collectors looking at the same time for excellence in watch manufacturing as well as usability and simplicity though sports models.
With a very special thanks to Philip Van Dedem, CEO Founder of The Collectors Index, who supplied all these analytics from last auction results which perfectly match all latest market trends on Ref. 3700 while demonstrate great dynamics from the watch market globally.